Online Booking
Best Price Guaranteed
Location
Riccione is the international capital of entertainment thanks to its rich nightlife and modern nightclubs. Riccione is proud to value and keep alive its traditions, maintaining the prestige inherited from its' past.
Hospitality, professionalism and environmental care have always been the most important goals in providing full satisfaction of our guests. "The green pearl of Adriatic" offers the perfect package of entertainment, comfort and quality.
Riccione let you choose the most suitable holiday for your taste: beach, culture, nature and shopping.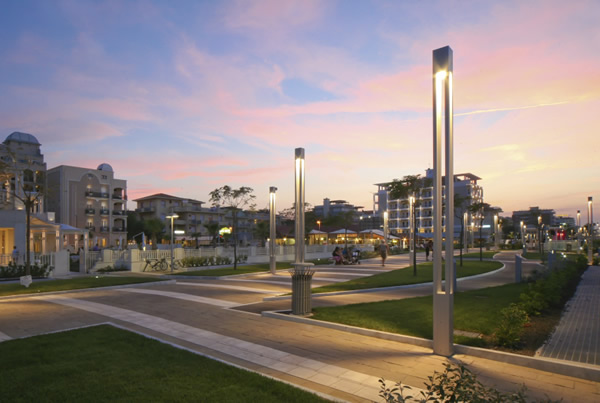 Link and travelling time
FFSS train station 2 minutes by foot
Beach 2 minutes by foot
Viale Ceccarini 1 minute by foot
Palacongressi Riccione 2 minutes by foot
Rimini Exhibition Centre 12 minutes by train
Church 1 minute by foot
Shopping centre "le befane" 10 minutes by car
Aquafan/Oltremare 5 minutes by car
Terme 10 minutes by foot
Bus station 2 minutes by foot
Italia in Miniatura 30 minutes by car
Mirabilandia 50 minutes by car
Airport 10 minutes by car
Race track Santa Monica 10 minutes by car
Golf, San Giovanni in Marignano 20 minutes by car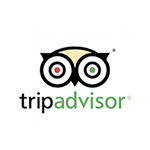 "

Alessandra

L'albergo è comodissimo al centro e al Palacongressi di Riccione.
La colazione è varia e gustosa. Il personale è gentile e professionale.
La pulizia è eccellente così come l'attenzione ai dettagli.
Possibilità di parcheggio in loco, del quale ho usufruito.
Vale molto di più delle tre stelle di categoria, lo consiglio vivamente."

− Recensito il 24/05/2019
"

Ernesto

Hotel moderno, tranquillo ed elegante con una particolare attenzione al dettaglio.
Pulizia impeccabile, gentilezza, cortesia e professionalità del titolare e di tutto lo staff.
Posizione perfetta a due passi da viale ceccarini, e dal mare, con parcheggio adiacente e a pochi passi dalla stazione dei treni.
Torniamo sempre molto volentieri in questo ottimo Hotel che consiglio vivamente."

− recensito il 22/04/2019
"

Simona R.

Bellissimo hotel nel cuore di Riccione, facile da raggiungere e vicinissimo alla stazione. Staff cordiale e gentile. La colazione, a buffet, corposa e variegata. La pulizia impeccabile, cosi come la location."

− Recensito nel 07/01/2019
"

Michele

Una vera bomboniera.
Struttura incantevole, è perfetta in ogni dettaglio,
camera spaziosa ben arredata, pulizia eccellente..
Colazione ottima e molto chic!!!
Complimenti allo staff della colazione per l'estrema gentilezza e cortesia,
e al titolare dell'hotel - molto gentile anche se discreto!!
Continuate cosi!!
Per noi è il secondo anno che torniamo al Gala ..
e se torneremo a Riccione continueremo a tornarci !!!!"

− recensito il 30/08/2017
"

Claudia

Vacanza rilassante, in ambiente tranquillo e raffinato.
Personale gentile e molto attento al cliente.
Camera molto confortevole ed eccellentemente pulita.
Giardino molto curato e con piante sempre in fiore.
Standard di accoglienza elevato."

− recensito il 23/07/2017